FLASH SALE ON CRAFTS FOR FAIRTRADE FORTNIGHT. Head to our crafts website and use FAIRTRADE10 at the checkout for a special discount! 
Fairtrade fortnight is on from February 27th to March 12th this year! This is a fantastic opportunity to support small farmers across the world who are shouldering the weight of climate change. Making a small change to your weekly shop can help support them and to protect the future of your favourite foods! 
Climate change and extreme weather are already affecting farmers lives. 80% of the world's food comes from 500 million family farms, where people are increasingly facing the worst effects of the climate crisis. Furthermore, small–scale family farmers often lack access to the resources they need to adapt to a changing climate.* Additional research shows that some East African countries where Fairtrade coffee plants are grown, for example Rwanda, are at additional risk of future droughts in certain climate scenarios.** Farmers must be at centre of solutions to adapt to economic and climate change, but they need financial support to do so.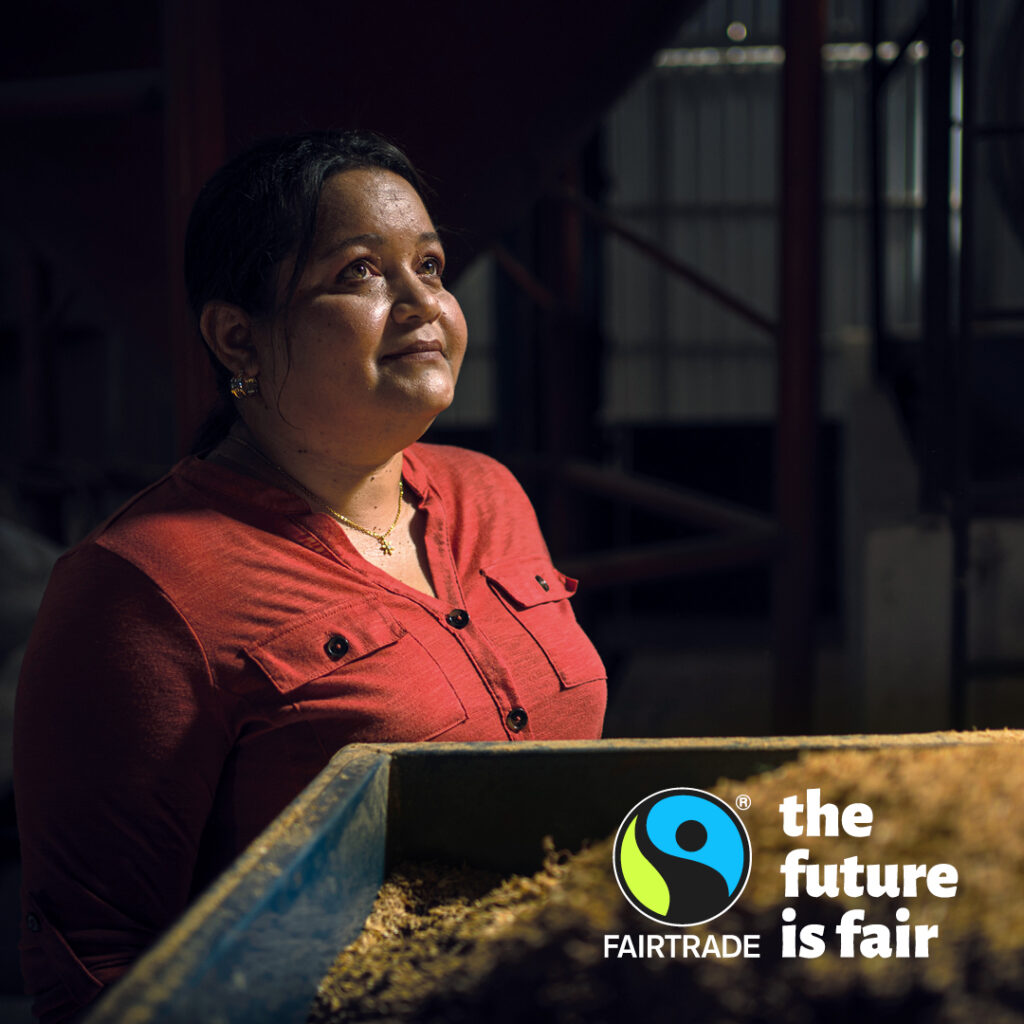 Fairtrade as a certification is much more than merely an environmental certification, it is the only and best ethical and social certification that really ensures social and environmental, ethical and economic impact, and therefore human impact.
Alongside many other initiatives, Fairtrade is supporting coffee, tea, and flower farmers in Ethiopia, Kenya, and Rwanda to improve their resilience to climate change and adapt to future changes through the Fairtrade Alliance for Climate–Smart Supply Chains in Africa programme. As part of this ongoing programme, over 500 Fairtrade coffee farmers and 490 tea farmers have increased their knowledge about climate change, climate mitigation and how to best prepare their farms for climate change through sustainable agricultural land management (SALM) practices. (FACSCA Annual Report, 2022). This programme is financially supported directly by several Fairtrade Foundation partners. Interestingly, during out of season months, greenhouse gas emissions from producing Fairtrade roses in Kenya were 5.4 times lower than their Dutch counterparts, even taking into account air transport to Europe.*** In a recent survey with Kenyan coffee farmers, 72% of farmers surveyed agreed that the Fairtrade price they receive for their coffee harvests helps them to invest in their farms to prepare for climate change.****
Apart from the obvious benefits to our planet and global community of buying Fairtrade, Christians have a biblical mandate to take care of the poor and suffering of the world. James 5:4 tells us that God hears the cry of those who are unjustly treated and his heart is moved by them. Those who work deserve to be fairly paid and fairly treated, but there is an undeniable inequality and injustice in a world where those in poverty are disproportionately affected by poor wages and climate change, and those in wealthier countries, who must accept most of the blame, are doing very little about it. This Fairtrade Fortnight, consider making this small but radical change to your shopping to alleviate the cries of the workers. 
"For listen! Hear the cries of the field workers whom you have cheated of their pay. The cries of those who harvest your fields have reached the ears of the Lord of Heaven's Armies."
Comfort International works with a small group of genocide survivors in Rwanda who create beautiful handmade crafts. We are a member of the British Association of Fair Trade Shops and Suppliers. To make mothers' day, a birthday or Fairtrade Fortnight extra special, visit our crafts website and discover the perfect gift that does good for people and the planet. As an added bonus we are offering 10% off if you us FAIRTRADE10 at the till until the end of Fairtrade Fortnight. 
*source: UN Food and Agriculture Organisation
**(Fuerer et al. 2022– Fairtrade International hotspots report)
****(Fairtrade Foundation, forthcoming: FairVoice Mobile Survey Kenya 2022)