Our Comfort Babies project, based in Kigali in Rwanda, which helps vulnerable mums and babies access the support and safety that they need, had a Christmas to remember this year. Thanks to your wonderful response to our appeal and a number of generous donors, we were able to send out a great sum to help all of the mums, babies and staff celebrate the birth of Jesus and the joy of life together. 
David Gasana, director of Comfort Rwanda, writes, "For this Christmas as well as for the coming New Year of 2023, together at Comfort Rwanda, we wish you and your family health, happiness, peace, and prosperity. Christmas reminds us that we are adopted into God's family by Christ's birth! We are sisters and brothers despite where we live, the colour of our skin or the language we speak.
Our hearts are full of joy to partner with you in reaching out to the needy in various communities! Thank you for trusting us in the work we do and your efforts have always been inspiration to us all. We would not have accomplished all this work without your involvement! Our prayer for 2023 is that we remain in the centre of God's will as safest place in the world to be.  As Ezekiel 36:26-28 says, we believe that God will enable us to walk in his path. Romans 12:13 says, "When God's people are in need, be ready to help them, Always be eager to practice hospitality." May God keep leading us to do his will abundantly in 2023."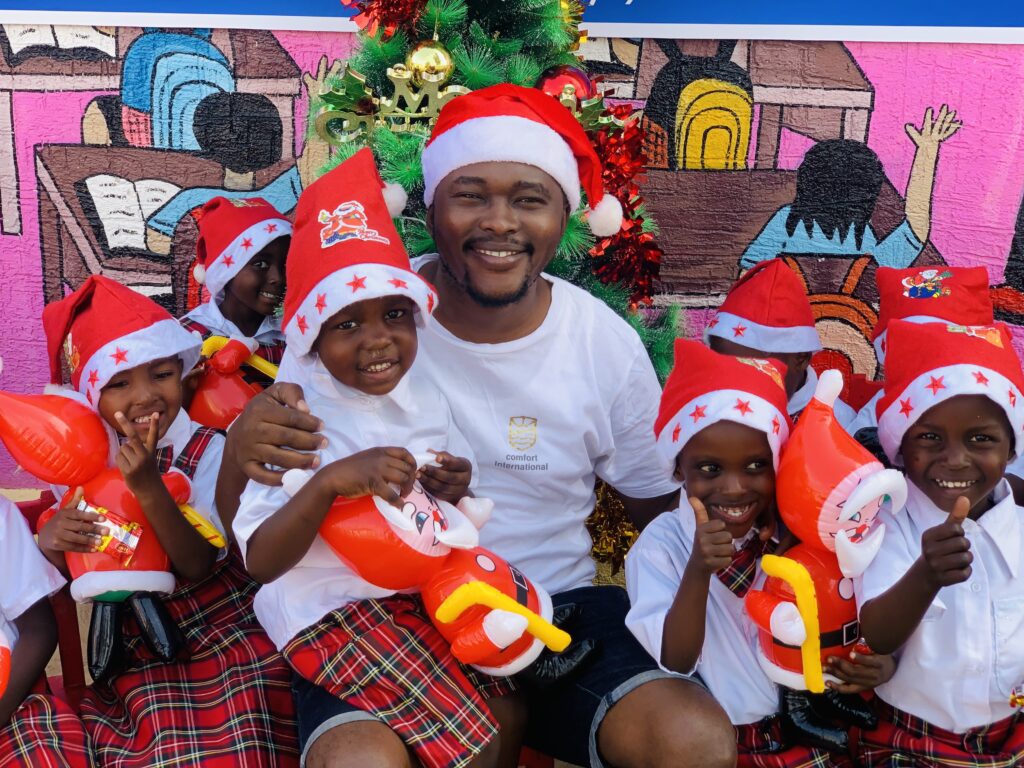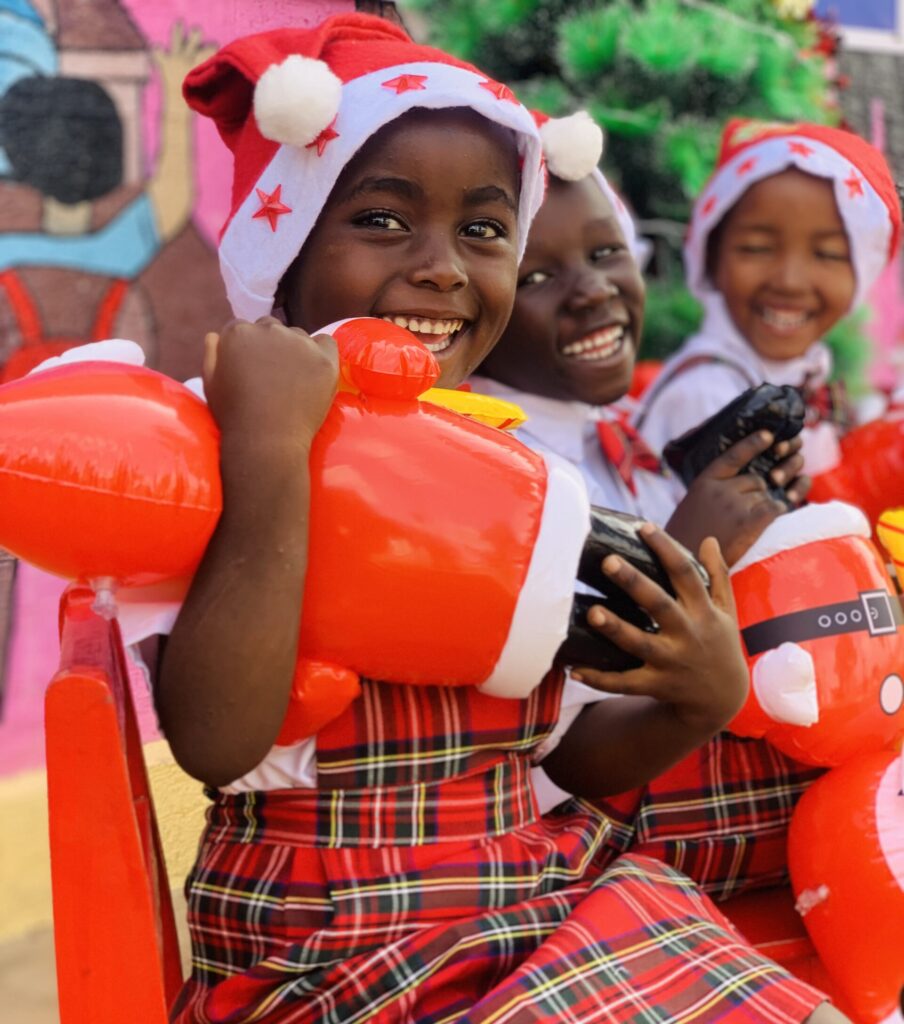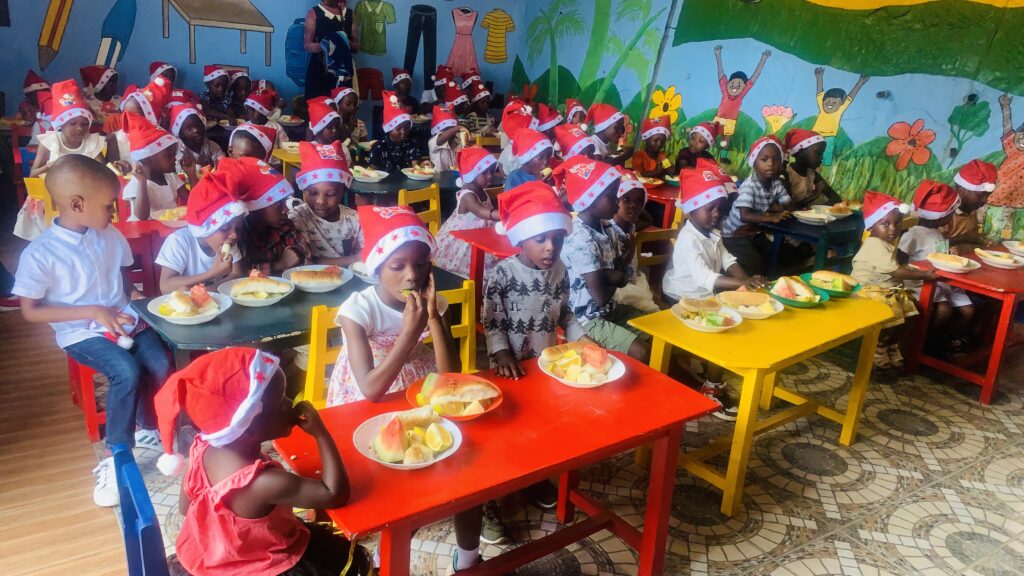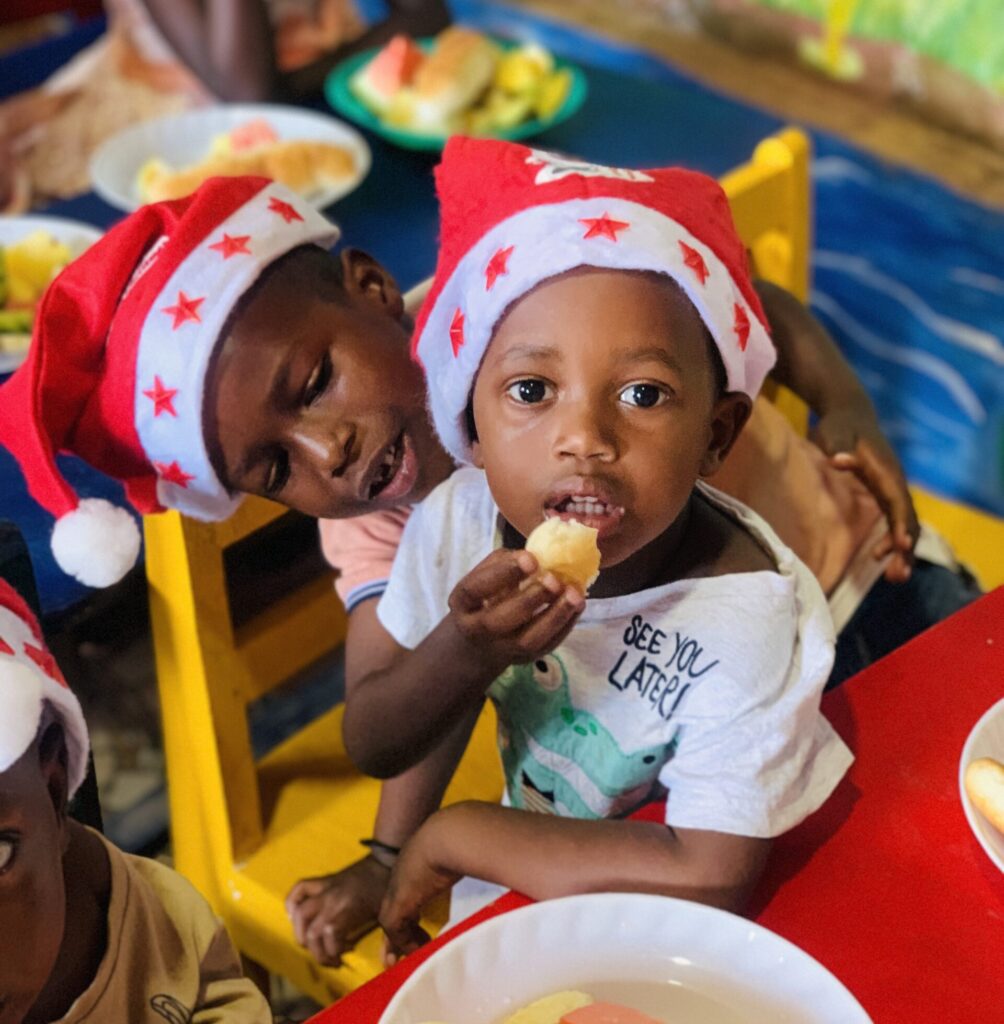 The team at Comfort Rwanda made sure that every child and mother made special memories this Christmas. Every child had a plate of food, as well as special treats including all kinds of fruit – bananas, mango, pineapple, watermelon, oranges and apples. Everybody helped to decorate the Christmas tree and got a Christmas hat and a number of the children also received special tartan clothes as gifts.
Mothers also received party food and drinks and money was given to them to purchase special meals for them to enjoy with their families. On top of this, some of the homeless mums who stay in the Comfort Babies centre were given special Rwandan-made dresses and trousers. Finally, the mothers and babies were able to read the heart-felt messages written from their sponsors. 
The party was a great success and the mums and babies had a wonderful time. A party like this is not just about presents, food, photos and smiles. These moments are so important in the healing process for families who have endured so much trauma, neglect, heartache and fear. It is a reminder of their intrinsic worth; evidence that they are valued and acknowledged both at home and abroad; and hope for a better life. Thank you for making this possible through your consistent generosity and prayers.
a little can change a life