Blended teaching proves a success.
Leadership Development in Burundi
After the success of the first blended teaching in Burundi earlier in the year Gerard Rukerandanga has continued to rise to the challenge. In June he taught a further course on Leadership Development to around 40 students after having been equipped through videos previously prepared by James Faddes.
"The lesson was exciting and the notes were interesting, clear and contained much wisdom for developing leaders, we had discussion times in small groups when we could reflect on our own leadership in different areas." Gerard Rukerandanga
One issue they have raised is the difficulty of the pastors/students finding the finance to travel to the training as they come from a wide area. However, we have not felt we want to provide transport funding as this can discourage them and their churches from investing in their training development.
The assessments – some students struggle with those, having not had much formal education. Whilst recognising that the disciples were unlearned men who did amazing things we are also aware that God's servants are to study the word diligently to be able to teach the truth. Our desire is to see the Burundi students develop a great attitude towards studying the word and the teaching, and applying themselves to the assessments very positively.
Gender, Sex and Marriage – CIMS in Uganda
Further good progress has been achieved under the leadership of Fred Wejuli in Busia, Uganda.
Fred wrote:
"We give a praise to God for the out going class of Comfort International Ministry School, Uganda. Though we are still under lockdown, the above students are preaching the word of God with a sound doctrine in the streets of their local area in Busia. The courses of CIMS have really helped them to improveon their preaching. Appreciation goes to Phil, Callum and the entire family of Comfort International. Thanks for your prayers and financial support towards the training of pastors in Uganda."
Callum and Izzy did some on-line teaching with the class in May on the subject of Gender, Sex and Marriage. The students engaged very well with the training and appreciated the opportunity to look at subjects which they have not been able to learn and discuss. The teaching on marriage was also very beneficial; with Fred asking if he can gather leaders from a broader area to run a marriage course for them. Thankfully the technology worked well and the full 3 days of training could be completed.
Fred reported on the response to training on this challenging topic:
"We have been challenged by your teachings. Most of us after attending classes, we discovered that our marriage was broken some time back without realising it. So we are now working to restore our marriages and build a strong relationship. The pastors were delighted to see Izzy speaking to them and sharing practical examples of her family – that was challenging." 
The pastors have asked Phil to organise a three day couples' retreat for CIMS students, with each one committing to come with a spouse. The aim is to do this when travel restrictions are lifted.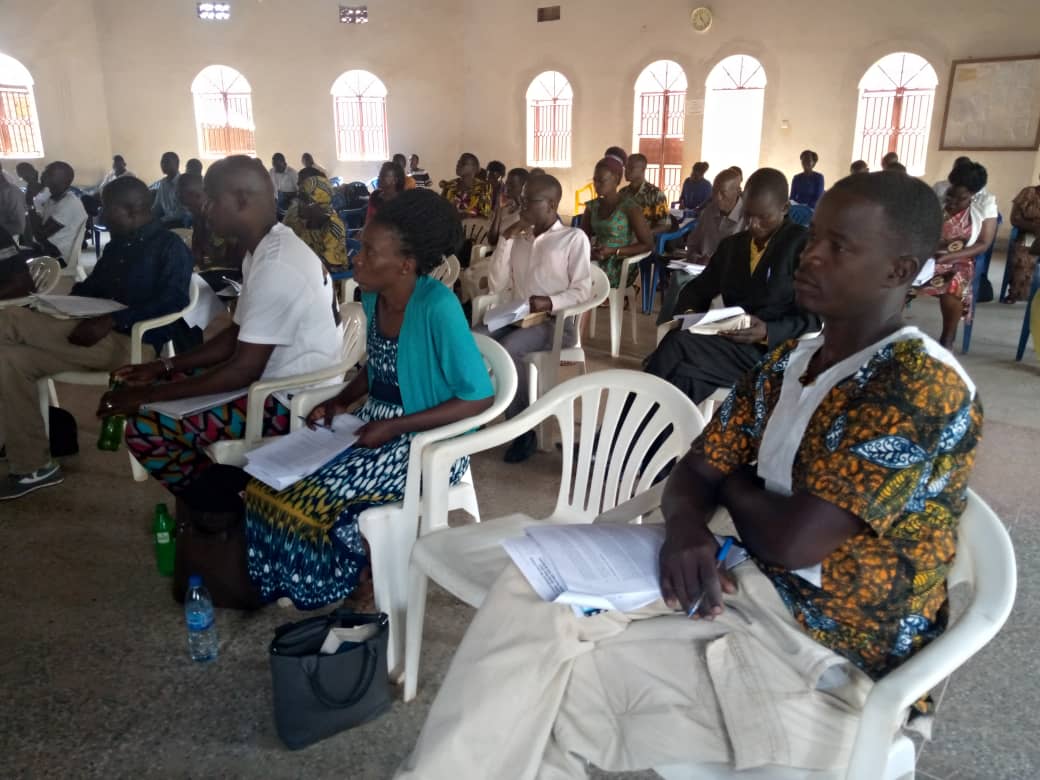 First Foundation Level Course Completed
This last module successfully completed the first Foundation Course in Busia. Eighty-one students passed and will graduate; many with Commendations and some with Distinctions. 60 will move on to the Certificate level starting in August 2021 on a Zoom module with Phil on "How to Handle the Bible: Hermeneutics".
On 23rd to 25th July a new intake of approximately 100 new students began a new Foundation Course with the Gospels module. Phil previously did some Zoom training with 5 teachers so that they in turn could teach this module. Owing to numbers and Covid Restrictions four different venues were required to accommodate the new intake.
Feedback from CIMS Uganda Foundation Level
"The teachings and trainings of CIMS have enabled me as a pastor to improve on my prayer life through seeking the face of the lord. The course also helped me to learn the methods of evangelism and discipleship and I can now reach people easily." WANYAMA RICHARD
"This school has opened my spiritual eyes to see. It has revealed to me some hidden word therefore I am on another level. It has taught me how to handle the flock in the way of God, not by power but by Grace of God therefore I thank God for that." NABWIRE JULIET
"The course has empowered my personal spiritual development that I have to be spirit-filled preacher who has tested and seen in the word that the Lord is good and able to lead others to understand and experience God because I have understood and experienced God." NEKESA CHRISTINE
"Comfort International Ministry School has helped me get equipped on how to prepare my sermons. I have learnt how to put my sermons in order than before. May God bless you." EGESSA FRED
Covid regulations restrict CIMS in Rwanda
It remains difficult to progress any training owing to very strict Covid regulations in Rwanda so this part of CIMS is on hold at present. There has been a new lockdown and gatherings of more than a few people are forbidden. It would be fantastic to have a similarly motivated central coordinator like Fred in Uganda or Gerard in Burundi who is driving the training forward and organising local teachers to step in where we are not able to be present.